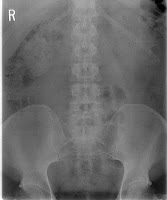 Four lawsuits have been filed in Arizona, California, Illinois and Virginia after Johnson & Johnson recalled their DePuy ASR hip replacement implant a week ago. The cases allege that the metal-on-metal design of the product was flawed. Subsequently, the cases allege that the hip replacement product failed after surgery causing the patients to suffer pain. In addition, it also required a second surgery to correct or replace the implant.
From Medical News Today:
Due to a fairly high percentage (12-13%) of five year revision or secondary hip surgeries DePuy Orthopaedics, Inc. reported based on this year's data from the National Joint Registry (NJR) of England and Wales, the manufacturer announced this week it is voluntarily pulling the ASR™ XL Acetabular System and DePuy ASR™ Hip Resurfacing System from the marketplace. DePuy has notified the U.S. Food and Drug Administration (FDA) and other regulatory agencies globally of the voluntary recall.
From the Wall Street Journal:
The recalled devices are called the ASR XL Acetabular System, which is the cup portion of a replacement hip joint, and the ASR Hip Resurfacing System. Resurfacing involves implanting a cup and capping the ball at the top of the thighbone in a procedure that preserves more bone than traditional replacements, and is geared toward younger patients. The ASR XL system was first launched in 2004 and sold worldwide, while the resurfacing system was launched in 2003 but has only been approved outside the U.S.
Photo courtesey of Simon Davison by way of Flickr Creative Commons.