March is designated as Traumatic Brain injury Awareness Month to highlight the importance of recognizing brain injuries. Traumatic brain injuries (TBIs) are far more common than many people realize.

According to the Brain Injury Association of North Carolina, approximately 188,000 people are living with brain injuries.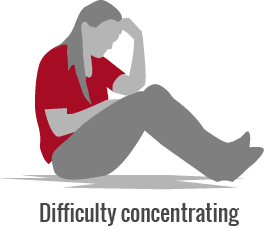 According to the Centers for Disease Control and Prevention, the most common causes of TBI are falls (35.2%), motor vehicle accidents (17.3%), being struck by or against an object (16.5%), and assaults (10%). An estimated 21 percent of all TBIs occur due to unknown or other causes.
The problem is that not all people who sustain injuries realize they have suffered head trauma. Recognizing the signs and symptoms of a TBI allows an injury victim to seek treatment quickly. Early diagnosis and treatment improves your chances of recovering from this type of injury.
Traumatic Brain Injury Signs and Symptoms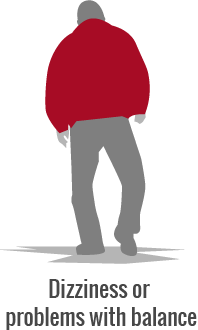 While not all head trauma will lead to permanent impairment, even a simple bump or blow to the head can cause an injury capable of disrupting a person's normal brain function. A TBI injury may lead to changes affecting your thought processes, ability to learn, speech, emotions, temper control, stress level, memory, problem-solving abilities, behavior, and sensory perceptions.
If you fall and hit your head, sustain a blow to the head in a car accident, or have been struck in the head by an object, and are experiencing any of the following symptoms, you may be suffering from a TBI:
Loss of consciousness
Dizziness or problems with balance
Headache
Extreme fatigue
Fuzzy, blurred, or double vision
Nausea or vomiting
Weakness or lethargy
Difficulty concentrating
Inability to remember or retain new information
Irritability
Inexplicably anxious or nervous
Changes in sleep patterns
Mood swings
Impaired cognitive function
Respiratory troubles
Confusion
Slurred speech
Body numbness or tingling
Why Early Detection is Key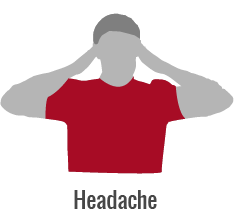 Brain injuries are considered to be an invisible injury. Every person responds differently and a mild blow may cause very severe complications for some patients. But the injury may be not apparent at first. There is much left to be learned about the brain and how this delicate organ responds to trauma.
Fortunately, the majority of people who sustain a concussion or suffer a mild brain injury will recover fully and will generally do so within a few days or weeks. There are those for whom symptoms will last longer, suffering the consequences for many months, years, or throughout their lifetime. The earlier your brain injury is identified and the level of damage assessed, through various tests such as a CAT scan, MRI, X-ray or other screening tools, the faster you can seek treatment and avoid more serious complications that could lead to permanent damage or even death.
Are You or Someone You Love the Victim of a Brain Injury?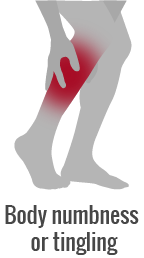 If you or someone you love has become the victim of a brain injury caused by the fault of another, legal help is available. Our attorneys are here to answer any TBI claim questions you may have. We can advise you of your legal rights and assist you to seek compensation if the injury was the result of an act of negligence. We represent all types of TBI victims and are committed to doing everything we can to help you to seek the compensation you deserve.
Contact a skilled Raleigh TBI attorney at Hardison & Cochran today to schedule your free case evaluation.
Sources:
Brain Injury Association of America: Brain Injury Awareness Month – March 2015
Brain Injury Association of America: Diagnosing Brain Injury
CDC: Injury Prevent & Control: Traumatic Brain Injury, What are the Signs and Symptoms of Concussion?