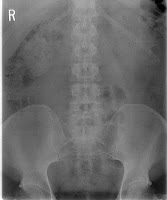 With growing evidence that metal-on-metal hip implant systems are breaking down earlier than expected and injuring those who are outfitted with the product, the FDA's 18 member panel found very few reasons and very few cases where they would recommend implanting the MOM devices.
The chair of the meeting, Dr. William Rohr of Mendocino Coast District Hospital said, "I do not use metal-on-metal hips, and I can see no reason to do so."
Diana Zuckerman, president of the National Research Center for Women & Families, said the following about metal-on-metal hips replacement systems during a public comment session:
"Keeping these metal-on-metal hips on the market for the next five to 10 years while research is conducted is not ethical. If the companies want to sell metal-on-metal hips, they should be required to prove their safety first."
To read more on the dangers of metal-on-metal hip implants, please check out some previous posts from our blog:
* Photo courtesey of Simon Davison by way of Flickr Creative Commons.