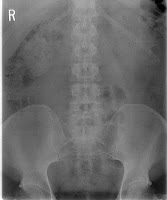 Recent data from the National Joint Registry of England and Wales suggest that women are more likely to need a revision surgery after receiving a DePuy hip replacement. This finding is mostly due the hip size of the patient. The University of Adelaide in Australia found that the need for revision was highest in patients who required a femoral head that is below 50 millimeters in diameter. These sizes of femoral heads are more commonly found in women rather than men.
Below are two stories from ladies overseas speaking on their troubles with the DePuy Hip Replacement via The Independent:
Lucy, 49: The former community dance educator, from south London, had the ASR fitted in June 2005
"Everything seemed to be okay until the pain started in January 2008. Six months later I was in A&E, as I couldn't even put weight on it, but it wasn't dislocated and no one could find the cause. I spent the next two years in and out of hospital but it wasn't until I got a second opinion that a product defect was mentioned. I then had a second operation and needed a bone graft, several screws and my femur cracked during the op, so needed wiring – the tissue damage makes me a classic ASR case. I think the company and the regulator have been negligent."
Barbara Gannon, 61: A retired GP practice manager from Teeside, Barbara has been in constant pain and unable to walk independently since her first hip replacement in October 2008
"My osteoarthritis progressed very quickly in my fifties so my surgeon recommended the ASR resurfacing implant.
Almost straight away, I could feel it moving. It hurt every time I moved. When they opened me up in March this year, the metal-on-metal corrosion meant most of my pelvis and surrounding tissue had been eaten away; this was nothing to do with the surgery, just the ASR implant.
Despite the new hip, I've never been pain free and may have to have more surgery, possibly a third hip in two years. I still have residual ALVAL (aseptic lymphocytic vasculitic and associated lesions) and just don't feel well: I'm sure it's the high levels of cobalt and chromium in my blood but no one can tell me the long-term affects of this.
In the house I walk with crutches but need a wheelchair when I go out. I can't push my granddaughter in her pram, garden, go out, any of the things I wanted to do in retirement. The company should have recalled it straight away, rather than blaming the surgeons and pushing it as the next best thing."