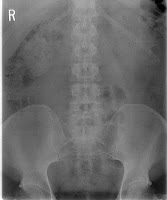 Google not only helps you perform searches about current news, it also helps you read up on news before a news story broke. We've searched out the Google Archives before on this blog with the history of backlogs associated with Social Security disability. Today, let's look back at an article about the DePuy Hip Replacement system before the recent recall was announced. The article is from June of 2006 and sheds light on the alleged problems with the DePuy Hip Replacement products.
Article: Johnson & Johnson Hip Attracts Anxiety
Date: June 5th, 2006

Summary:Beth Soltero is a medical researcher who under went a hip replacement surgery. Due to it's metal design and its longer life, she picked the DePuy product. After four years, Soletro formed cysts in her abdomen and a bulge so big, you could see it through her pants in her thigh. After this, she had the painful revision surgery. Soltero goes on to say in the article, "I don't know if the other cases ever got reported to the manufacturer. I don't think I'm going to be one in a million. … I think the number is going to be higher than they know — especially if nobody's reporting any of these cases."
* Photo courtesey of Simon Davison by way of Flickr Creative Commons.