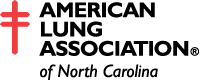 While clothes and backpacks often come to mind when thinking about getting ready for school this fall, the American Lung Association reminds us of additional necessities if your child is afflicted with asthma. Being prepared can ease the transition to school if he or she is one of the seven million children in the US, 18 years and younger, who is afflicted with this chronic childhood disease.
The American Lung Association urges parents to:
Prepare a written Asthma Action Plan that includes information about your child's symptoms, medications and what to do if he or she has an asthma attack.
Schedule an annual visit with your child's physician and update the Asthma Action Plan to reflect any changes in medication or limitations on physical activity.
Get your flu shot and have your child vaccinated for seasonal influenza.
Visit school and deliver a copy of your child's Asthma Action Plan to the principal, teachers, school nurse and coaches so they can prepare to assist effectively if an asthma attack occurs.
Make certain the school knows how to contact you in the event of an emergency.
Advocate for your child. In all 50 states, students have the right to carry asthma medications while at school.
Don't let the cost of medication prevent your child from receiving treatment for asthma. Talk to your doctor. There are no-cost or low cost options available.
For additional information on asthma and children, contact the American Lung Association at 919-719-9960 or 1-800-LUNG-USA, or visit www.lungnc.org.