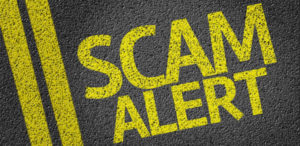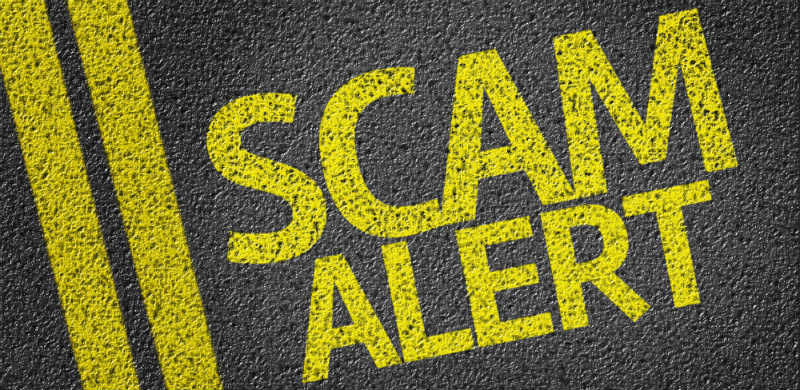 Social Security Disability (SSD) benefits were created to help support those who suffer from physical or mental disabilities and are unable to work. Unfortunately, some unscrupulous scammers take advantage of those in need by stealing these benefits.
To avoid becoming the victim of a Social Security Disability scam, it is important to protect your personal information and remain wary of callers who claim to work for the Social Security Administration (SSA) and are asking for your Social Security number or account information. If you suspect that your payments have been stolen, it is important to contact an experienced Social Security Disability attorney who can advise you.
Obtaining Personal Information by Phone
There are, unfortunately, a variety of common scams that target those who receive disability benefits. In most cases, these scams involve someone impersonating a Social Security employee in order to obtain the recipient's personal information.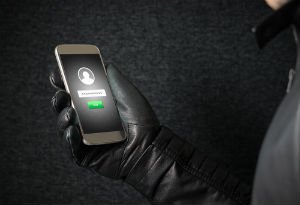 For example, perpetrators often call recipients on the phone and pose as agents in order to "verify" the person's personal information. This includes not only Social Security numbers, but also bank information and birth dates. Once the scammer has this information, he or she may contact the SSA posing as the victim and attempt to change the person's direct deposit information. In this way, scammers are able to collect thousands of dollars in benefits that rightfully belong to others.
Victims may not even realize that they have been taken advantage of until they have missed numerous payments.
Another phone-based scam targets those who are applying to the Social Security Administration for benefits. In this scheme, according to the Federal Trade Commission, the scammer calls a person and offers to help them complete the disability benefits application process.
However, the victim is told that before the application can be submitted, he or she must provide identifying information, including a Social Security number or bank account number. Social Security Disability recipients are urged to be wary of those calling and purporting to be representatives of the SSA. You should not provide personal information or bank account information over the phone to anyone who you do not know. The Social Security Administration does not call and request sensitive account information over the phone.
Reimbursing the SSA
Sometimes, the SSA miscalculates an individual's benefits and legitimately overpays those who are receiving disability compensation. Once the SSA realizes the mistake, the administration will send the benefits' recipient a letter. The SSA often requires the recipients to return a portion of the funds. This is usually done by making deductions from future payments or by having the recipient send a check.
Unfortunately, many SSD recipients don't know this and when they receive calls from someone purporting to be the SSA, they often send prepaid debit cards upon request to the scammer.
Recipients should be wary of any person who claims to be an employee of the SSA who requests repayment in this manner. Legitimate members of the agency will only require repayment through check or through deductions.
Online Account Scams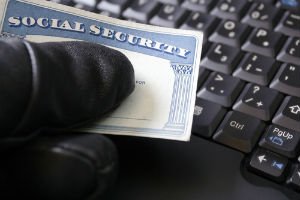 Recently, the SSA began using My Social Security Account, which is an online account system that was created to give recipients of disability benefits easy, online access to their Social Security information.
Users may check their earnings records, change their electronic payment methods, check benefit information, and receive an estimate of future benefits. Unfortunately, scammers have begun creating these online accounts for people who do not have one, after which they attempt to change the victim's direct deposit information so that the disability payment is sent to their own account.
To help combat this type of Social Security disability scam, the SSA suggests that all disability payment recipients register for an account, even if they don't plan to use it because if someone already has an account, a scammer's attempt to create one would fail and the account holder's personal information would remain protected.
Fraudulent emails, designed to look like they are from the SSA, are another common method of identity theft and Social Security disability fraud.
Many of these emails are written by scammers who ask the recipient to update his or her personal information in order to continue receiving benefits. These emails usually include a link to an official-looking website where victims are directed to provide their Social Security numbers and banking information.
This information is then used to collect the person's benefits or to steal other assets.
Recipients should consider reviewing their online Social Security accounts to keep an eye on the status of their disability benefits and to review their statements. Those who find any discrepancies can contact the SSA before losing more benefits or assets to a scammer.
Text Messages
Scammers do not restrict their methods of contacting potential victims to computers and phone calls. In fact, the SSA has begun receiving a number of reports revealing that scammers have been sending text messages to disability recipients.
The texts direct the recipient to call a certain telephone number where they will receive information about their benefits, a pending claim, or a hearing. The victims are asked to provide personal information, which can be used to steal benefits.
To avoid becoming a victim of a disability benefit texting scam, remember to never provide personal information over the phone or by text message. The SSA never sends unsolicited text messages about disability applications or benefits. If you receive a call requesting information, it is almost definitely a scam.
Social Security representatives may contact you about an application for benefits or call to remind you about a hearing date. But they will never send text messages and won't ask for personal identifiers.[/su_note]
Call Today to Talk with a Social Security Disability Attorney
If you have received a phone call, text message, or email from someone purporting to be from the SSA, do not hesitate to call your local Social Security office and report the communication to the authorities if the individuals requested personal information. Even people who use the utmost care to protect their information can fall prey to identity theft.
If you have questions about seeking Social Security Disability benefits, please contact us at Hardison & Cochran. Our legal team has the experience and resources to offer guidance about your SSD claim.