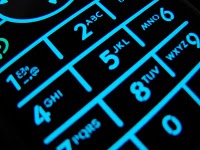 Distracted driving has been in the news a lot here lately. Not only nationally, but on a local level with the passing of an ordinance in Chapel Hill in March. Here is an interesting note from fastlane.dot.gov, which is the official blog of the US Secretary of Transportation. The last line has been bolded for emphasis.
In California, where texting and talking on a hand-held cell phone while driving are against the law, the California Highway Patrol (CHP) and more than 200 local law enforcement agencies will crack down on drivers text messaging and talking on their cell phones behind the wheel.  Is the California law working? Just two years after the state's ban went into effect, road fatalities had fallen 22 percent.
While state transportation divisions and local organizations get the word out about distracted driving, you can most certainly amplify their reach by speaking with your family about distracted driving. If you have teenage drivers in the household, let them know that that one text to their friend saying "lol", no matter the situation, is just not worth it. If notice your husband, wife, girlfriend, boyfriend, sister, brother, uncle, nephew, niece, grandmother or grandfather texting or being distracted while driving, let them know you're worried about their safety. A million TV commercials, print ads or radio spots will not come close to the impact a family member or friend has on the actions of a person.
Texting and talking while in the act of driving are filling the news wire these days, but remember that there are other ways to be distracted while driving. Eating a cheeseburger, putting on make-up, trying to read a newspaper, looking at yourself in the mirror, trying to write down information as you drive, etc.
Let's all work together to make the roads safer this April and moving forward in 2012.
* Picture courtesy of samantha celera via Flickr Creative Commons