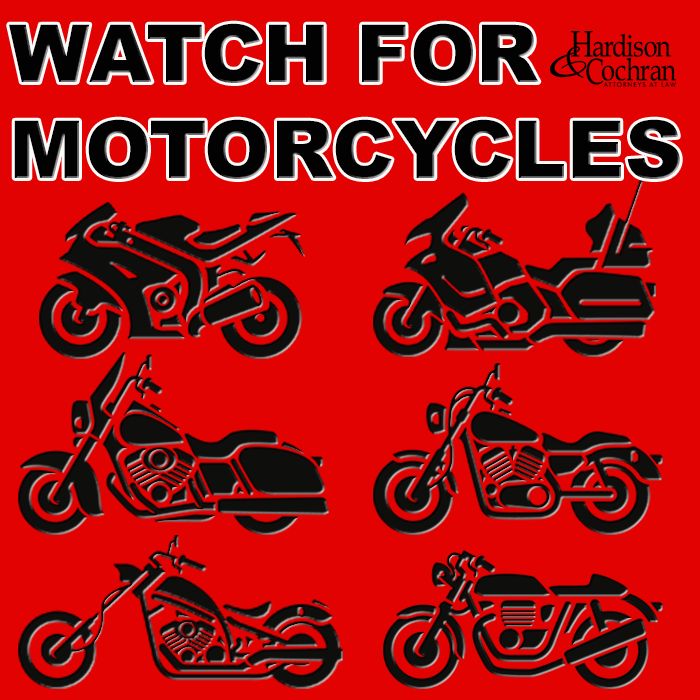 The weather is supposed to be great this weekend. It may be a little cloudy, but the chance of rain is minimal and it should be in the mid 60's across North Carolina.
For the almost quarter of a million folks in the Tar Heel State who have registered motorcycles, that sounds like the perfect weather to do a little riding. While there aren't any "official" stats, it would be safe to say that you'll see a higher frequency of motorcycles on the road this weekend.
In the past few years, Hardison & Cochran has sponsored and participated in many motorcycle events. In that time, we have learned if motorcyclists had one message to pass along to their four-wheeled counterparts it is simply to be aware and make sure folks look twice before making their move on the roadway.
If you're heading out this weekend, make sure you stay aware and WATCH FOR MOTORCYCLES!