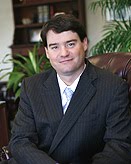 This year, as you have seen on our website and blog, we have been building a relationship with the folks at the Raleigh MDA. We figured we'd share how hard they have been working. Putting it that way may be an understatement. They are a very humble group and would never boast about how hard they are working, so we figured we'd toot their horn a little bit for them on our blog. Everyone in the Hardison & Cochran office was sad to hear about the cancellation of the MDA Camp. This happened around the time that our office and the Raleigh MDA office were getting to know each other a little better. Each side was getting a feel for the other side's personalities. One thing we picked up on early and often was the resilience of this group. They didn't sit around shocked about the news. They were too busy planning a picnic to take place of the camp.
The planning session turned into a day at Crowder Park in Apex. The location couldn't have been any better. Crowder Park is a beautiful place. The particular picnic spot they picked was right beside a pond that was filled with all kinds of wildlife. At one point, almost everyone at the event was on the bridge watching the wildlife swim around and it was like the turtles and fish were putting on a show for all to see. They might have just been hoping for someone to thrown their way. Either way, it was a calming and unique view.
As for the food, the Raleigh Fire Department took care of this. These guys are trained to put out fires, but they sure do know how to use it to make some great burgers and hot dogs. Cooking skills aside, they are a great group of guys and once again answered the call to action.

While all the adults were in conversation, the kids were busy playing games, making arts and crafts and getting their face painted. It was a very hot day; so needless to say, a water gun fight or two broke out. This was about the time when the adults broke conversation and let the kid in them come out again.
In a short period of time Marcy, Laura, Mary, Krissy and Maria were able to organize food, location, games, invitations and extra help to make sure the event went as planned. Every child and adult that attended that day had a great time. Hearing the news of the cancellation of camp did not faze this group one bit. They turned a negative into a positive and in a way it was a microcosm for what they do each day. If you have worked with this group in any capacity, you know that they are working hard for a cure. Even though they will never personally admit to how hard they work, we felt that it needed to be said.
Until Next Time,
Ben Cochran