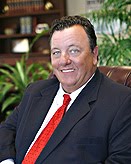 What happens if my Reconsideration is denied?
You have the opportunity to request a hearing with an administrative law judge. The judge will review all of the evidence in your file to determine whether Disability Determination Services made a mistake. Many denials are overturned at the hearing level.
Who will be at the hearing?
There will always be at least two other people besides you and your representative at a hearing. The judge will of course be present to hear your testimony. In addition, a clerk will be in the hearing room to make a recording of the hearing and to deal with any evidence that you may need to submit.In some cases, a judge will ask a vocational expert and/or a medical expert to testify.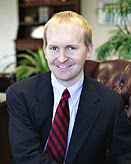 What will the judge ask me at a hearing?
Different judges ask different questions at hearings. Each judge has his or her own style of asking questions. However, most judges are trying to get the same information. The judges want to know how your impairment affects your ability to work. He or she will ask you about your daily activities, how much pain you experience and generally how your impairment affects you.
Can I have a witness testify on my behalf?
Yes. However, if someone testifies about your condition, it is best if that person is not a close friend or family member since a judge would expect such a person to be biased. However, if your condition is such that you are unable to describe the effects (for example, seizures during which you black out), then a family member would be the best witness to describe the condition.
Can a judge make a decision on my case without a hearing?
Yes. This is called an On the Record Ruling. A judge can make a decision on your cased based solely on the evidence in your Social Security file. However, you or your representative must make a request in writing that the judge do this.